A group of twelve students have been participating and contributing to an advanced tutorial at College of the Atlantic on the UNFCCC negotiations. Of the twelve, ten will be in Marrakesh, Morocco participating in the UNFCCC COP22, Conference of the Youth, Global Landscape Forum as well as many other events, gatherings and conversations surrounding climate change. They will continue to approach this space in an equitable & just perspective. Learn more about us :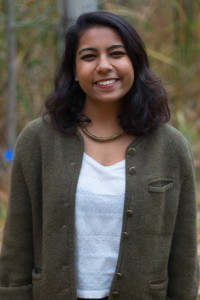 was born in Chennai, India and raised in Muscat, Oman. She graduated from the Mahindra United World College of India in 2013 and is currently in her fourth and final year as a Davis Scholar at the College of the Atlantic. Aneesa's curriculum at COA has comprised of a wide range of subjects such as international environmental law and politics, food and agricultural justice, group dynamics and leadership, and graphic design. She has been an active member of Earth in Brackets for three and a half years and COP22 in Marrakesh will be here third UNFCCC COP, following COP20 in Lima and COP21 in Paris. In Morocco, Aneesa will be following matters related to internationally transferred mitigation outcomes and the other matters relating to the implementation of the Paris Agreement.  She will also be working with Friends of the Earth International and is looking to build alliances with fellow members of civil society who are interested in continuing to create a strong justice narrative within the climate movement.
Andrea Fontana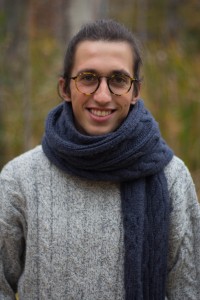 was born in a little town that lies between the Adriatic and the Dolomites. After spending his first years of high school in Italy, he moved to Canada, where he attended Pearson College UWC of the Pacific. After these two Canadian years, Andrea moved to Bar Harbor to attend College of the Atlantic where he is now a second year, Davis Scholar. During his time at COA, Andrea's academic career has focused on social and political theory, along with climate politics. He joined the climate and social justice student-led group Earth in Brackets his first term at COA. COP22 will be his first negotiation in an international space. While in Marrakesh, he will be engaging with issues of migration and forced displacement (with a focus on climate-forced displacement) and the question of how civil society can contribute to bringing a just climate-solution within the UN space. He will also be working with the ETC group, for which he will be tracking issues such as net-zero and technology.
Aura Silva Martinez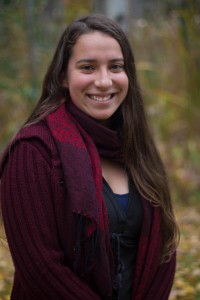 was born and raised in the heart of Mexico City. In 2014, she graduated from the United World College of the Pacific in Canada. After this, she enrolled at College of the Atlantic in Maine (USA), where she is currently a third year. At COA, Aura has taken a focus on economic development, environmental sciences and climate politics. In the Spring of 2015, she attended the UN negotiations for the Post-2015 Development Agenda in New York, where she followed closely the discussion around the Sustainable Development Goals. Last year she attended the UN climate conference in Paris, COP 21, where she was highly involved both inside and outside of the negotiations, working on following policy as well as building strategy and movements with the civil society. This year in Morocco, COP 22, Aura will mostly focus on the issues of Climate Finance, as well as Loss and Damage, with a strong emphasis in climate displacement and humanitarian crises.
Elaina Burress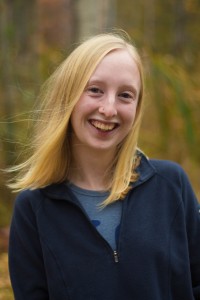 was born in Ozark, Alabama and traveled around the US as an army brat, ending up in Muskegon, Michigan. In 2014, she graduated from a world-renown arts high school, Interlochen Arts Academy, with a major in music and singing-songwriting. While in high school, she started focusing her studies more on ecology, with an interest in gardening and growing food. This led her to College of the Atlantic in Bar Harbor, Maine, where she is now in her third year, and studying sustainable agriculture, social justice, and environmental politics. COP22 will be Elaina's first COP experience, and she looks forward to better understanding agriculture and social justice from an international perspective. She will be following issues of gender, loss and damage, mitigation, and agriculture, and is excited about participating in an international negotiation space. Elaina hopes to attend more COPs in her future studies at COA and beyond.
Hana Bracale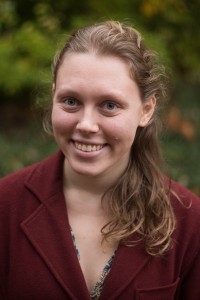 was raised in Bar Harbor, Maine – and, after a roundabout educational journey including studies at  UWC Atlantic College in Wales, and two years at Wellesley College in Boston, MA, has made her way back to the Maine to study at College of the Atlantic. Hana's studies have focused on issues of food and agriculture (specifically around understanding how development, industrialization, and trade has impacted political and economic sovereignty) and refugee and migration studies (with a concentration on asylum rights, and the politics of food aid and distribution in the Middle East). In addition to her studies, she has engaged with civil society organizations in advocating for and working towards a more just food system, especially as it pertains to populations most vulnerable to environmental degradation. COP22 will be her first negotiation, where she hopes to follow issues of around agriculture both as a tool for mitigation and as an important consideration in development and adaptation.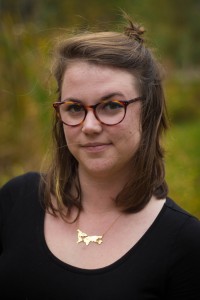 was born in Atlanta, Georgia and raised in Louisville, Kentucky. She is in her third year at College of the Atlantic studying International Environmental Politics with a focus on food, agriculture, and the climate. Since her involvement with [Earth], she has been actively engaged in the UN Post-2015 Sustainable Development Negotiations, the Conference of the Parties, and many youth movements in the fight for global climate justice. Last year, she attended COP21 and followed issues such as loss and damage, agriculture, and climate-induced displacement and migration. COP22 will be her second COP and she will be working with the ETC group on issues related to net zero, tech, and agriculture as well as following issues specific to the African continent (i.e. the Adaptation of African Agriculture).
Laura Berry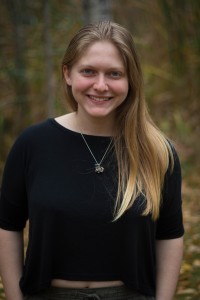 was born in Houston, Texas and has lived most of her life in the American South, spending two semesters in high school studying environment and community issues at The Outdoor Academy and Conserve School. After a year of study and activism at Middlebury College and work for 350.org as a Fossil Free Fellow in Washington, D.C., Laura transferred to College of the Atlantic to focus her studies with Community Planning and Ecological Policy. Now a fourth-year student at COA, Laura has worked with [Earth] and other on-campus and local environmental groups to develop new understandings of sustainable development and equitable responses to climate change at the community level. COP22 will be Laura's first experience working and organizing within an international negotiation space, and she will be following issues surrounding carbon markets, the "Sustainable Development Mechanism," and adaptation through the lens of climate resilience.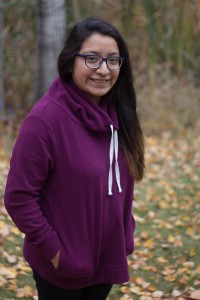 was born and raised in New York City. She is a current third year who has been focusing on using visual communication skills to make environmental and social justice issues more accessible. She joined [Earth] during her first term at College of the Atlantic to learn about political platforms and the role of civil society. Her first exposure to a negotiating space involved the intersessionals of the Sustainable Development Goals in 2015. She attended COP21 in Paris, but will be following the negotiations from Bar Harbor this year. Simultaneously, she will be working on research for the Climate Diplomacy Project regarding the link between climate justice and human rights.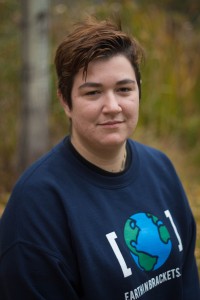 is from Trieste, Italy. She is currently a third-year at College of the Atlantic, but before finding her way to Bar Harbor, Margherita attended the United World College in Mostar (Bosnia and Herzegovina). Her interests include sustainable economic development, renewable energy, and social justice (in particular issues of refugees migration, organized crime and corruption). In 2015, Margherita attended the UN Climate Conference in Paris, where she engaged with civil society by attending events in the Green Zone and alternative spaces. At COP 22, Margherita will focus on climate finance and rights of Indigenous people. In Marrakesh, she hopes to gain a greater insight on international power dynamics and the roles of social movements.
Rachael Goldberg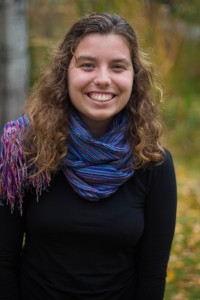 spent her early days running around the forests and mountains of rural Maine, developing a deep appreciation and commitment to the earth.  As a second year at College of the Atlantic her academics studies have looked at climate change by studying food, social justice, energy and earth system science. She joined [Earth] in her first year and has valued the time dedicated towards creating dialogues around climate justice and equity in this space.  This will be Rachael's first COP experience and she looks forward to deepening her understanding of the roles that different international players and civil society have in the climate crisis. She will be following mitigation in terms of land use, agriculture and climate technology through a lens of justice.
Sara Valander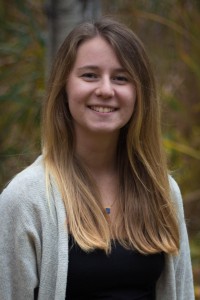 was born and raised in Stockholm, Sweden before living in Malta and the U.S. during her teenage years. She is now in her fourth (and final) year at College of the Atlantic concentrating on climate policy, indigenous rights, and forest conservation. Since her first term at College of the Atlantic, Sara has been an active member of Earth in Brackets, getting involved with the climate justice movement through grassroots-sponsored events like Powershift (2013) and the People's Climate March (2014). Sara has also attended climate negotiations in Lima (COP20) and Paris (COP21) as a member of the Earth in Brackets delegation, focusing on land use and adaptation. In Marrakesh, Sara will continue her focus on land use issues by following negotiations on the accounting of countries' mitigation commitments under the Paris Agreement, along with participating in parallel conferences, particularly the Global Landscapes Forum and Development and Climate Days. She also strives to elevate justice struggles in Morocco at the international level, particularly in regards to forced displacement and environmental damage by so-called "green" development projects.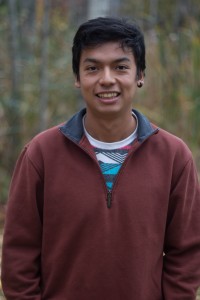 was born in Guatemala City. He graduated from Lester B. Pearson UWC of the Pacific, Canada in 2013. He is currently a fourth year at COA. His studies are focused in socio-political studies and international environmental politics. He is interested in learning how people and communities understand and respond to the social and environmental threats caused by the current political and economical structures. He joined Earth in Brackets almost 4 years ago. He attended COP20 in Lima, where he followed issues relating to land use and forestry, and the ADP. The following year, he attended the June session of the ADP held in Bonn, Germany, in order to delve further into the process of creating the new climate agreement in Paris. During COP21, in Paris, he followed the negotiations around the Paris Agreement for the first week, and engaged in the civil society's movement during the second week. This year, he won't be going to Marrakesh, but he will be helping the [Earth] delegation from the cold state of Maine.