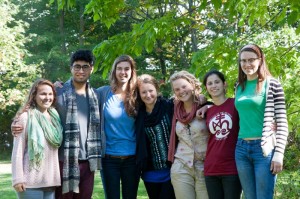 This group of students is headed to Rome to dive into the inner-workings of the Food and Agriculture Organization (FAO). They will be attending CFS 40, this year's  annual meeting of the FAO's Committee on World Food Security. In the weeks leading up the the conference, they have been familiarizing themselves with this space that claims to be the "most inclusive international and intergovernmental platform for all stakeholders to work together in a coordinated way to ensure food security and nutrition for all". From October 4-11 we'll be on the inside, closely following what civil society, governments and other actors are bringing to the table. Follow our blog for pictures, videos, updates and reflections on what's happening at the FAO headquarters! Meet the team: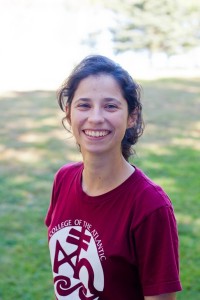 Clara de Iturbe: Born and raised in Paraguay, Clara is a Junior at College of the Atlantic. She is interested in public policy and economic and social development issues such as land tenure, water access, human rights, and equality at national and international levels. In 2012, she attended the United Nations Conference on Sustainable Development in Rio the Janeiro, Brazil where she followed the policy-making process on the area of Food Security and Nutrition. At the CFS 40 she will be following the topic of "Biofuels and Food Security" which stands to be contended and challenging for all the actors involved. She will also be exploring the different ways in which civil society interact with this space, especially with regards to biofuel policy making.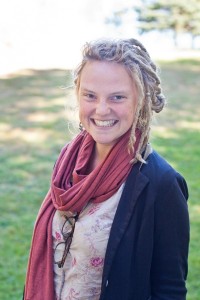 Elena Gilis is from Brussels, Belgium, and is a senior at COA. She graduated from the United World College Costa Rica in 2010. She is fascinated with fair food-systems and proper waste management which have been the core of her research studies and work (as a recycling manager and real food challenge campus coordinator). She is particularly interested in the financial autonomy of sustainable food initiatives, and the way education and spirituality can empower citizens to take an active and conscious role in making their food choices and shaping their food-system. She is keen to lead more research on how to spread curbside (city) composting initiatives in Belgium and across the globe. She has a special interest for the role of seaweed as a source of nutrition and as a solution to capture carbon and absorb waste. At the CFS she will closely follow talks on sustainable land and agricultural investments.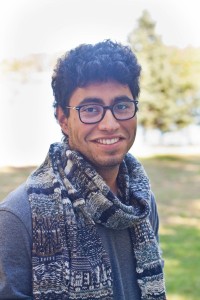 Pablo Aguilera Del Castillo: Born in Mexico City, Pablo is a Davis scholar going into his third year at COA, and an United World College of the Adriatic alumnus. In recent years he has been focusing his education on environmental and development studies, approaching the questions around development from the perspectives of political science, economics, and anthropology. He hopes to put socio-political theory, scientific knowledge, and his experience working with NGO's in conversation to better understand some of the most pressing issues today. He will be following the discussions on responsible agricultural investment and land tenure, exploring the implications of the various policies put on the table as well as trying to bring a different voice to the CSM and CFS conferences at the FAO.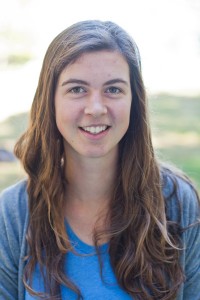 Nimisha Bastedo is from Yellowknife in northern Canada and is currently in her third year at COA. Her path so far has covered many areas, leading her from the conference halls of Rio+20 to the classrooms in local schools and now to the FAO in Rome. Her desire to learn about the Committee on World Food Security stems from the fact that it claims to be different from other international forums, as it incorporates voices from civil society into the official proceedings of the meetings. She's excited to learn about how this process works, and to see for herself what concerns and solutions people working on the ground bring to the table.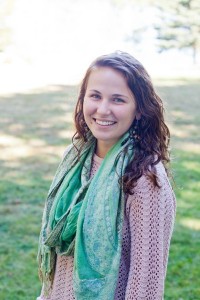 Becca Haydu is a second year student at COA from rural southern New Jersey. Her main passion and academic interests are food systems and all their intersections. This has taken her from studying soil science and botany to the Committee on World Food Security in Rome. The CFS will be Becca's first international conference, an experience that will complement and build upon her existing passion for food systems issues. Becca is excited to meet and work with other members of civil society at both the Civil Society Mechanism and the CFS. She is interested in how decisions made at the UN level impact agriculture on the ground, and how civil society can engage in these spaces.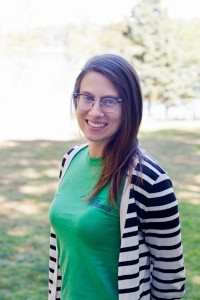 Stevie DuFresne is a US citizen with an interest in small scale farm production and land access, as well as farmer rights in general.  In her adolescence, Stevie volunteered with the non-profit Heifer Project International both domestically and in Honduras.  As an aspiring farmer, Stevie has worked on several farms in New England, and as been stationed in Maine for the past four years.  She is a member of MOFGA (Maine Organic Farmers and Gardeners Association) and the National Coalition of Young Farmers.  For the past couple of years, Stevie has been working with a collective of young, primarily female, farmers on a farm in Unity Maine.  In addition, she has worked with the farms and food system at College of the Atlantic.  Stevie participates in food and farmer activism, including the Right to Know Campaign (to label GMO foods in Maine) and the OSGATA vs Monsanto trail (a preemptive lawsuit against Monsanto by North American organic farmers).