A group of four students has been preparing for the Global Compact on Migration drafting negotiations happening May 14th-18th. They will be gathering at the UN Headquarters in New York. Learn more about us:
Jule Schnakenberg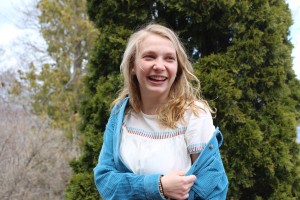 is currently a first year student at the College of the Atlantic. She grew up in Hamburg, – a multicultural and vibrant city in the North of Germany. After studying at the United World Maastricht in the Netherlands, and doing a year-long internship at the United World College Changshu China, Jule came to COA wanting to deepen her understanding of the human-ecological component of climate change and of social/environmental resistance movements. She has been a part of the children- and youth environmental education and advocacy organisation Plant-for-the-Planet since 2010, which has greatly contributed to her interest in the topic of climate justice. Jule is going to look at the politics behind the finance of the Global Compact, and analyze the underlying power dynamics. When not in class, you can find Jule running through the woods of Acadia or baking cinnamon buns to share with her housemates. She looks forward to head to New York and learn more about climate change induced migration.
María Sánchez Esteban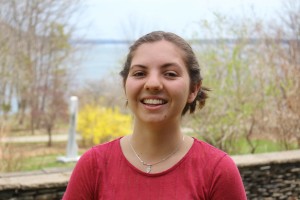 is currently finishing her first year at College of the Atlantic. She was raised in the fast-growing beach town of Playa del Carmen, in México, and she studied the last two years of high school at the United World College in Mostar in Bosnia and Herzegovina. Growing up in México, narratives of migration on national and international scales always seemed present and greatly conflicting. When studying in Bosnia and Herzegovina, a country that people fled from during the war of the 90s, European newspapers filled their front pages with pieces about a "refugee crisis" while millions of people arrived at the borders of different neighboring countries in the Balkans. María is interested in the distinctions that the New York declaration has set between refugees and migrants and the role of Human Rights in shaping the drafting on the Global Compact on Migration. She is also interested in the ways migration dynamics might put the UN nation-state framework under question. During this fourth round, María will be following Objective 15, focusing on the commitments that countries might articulate to provide access to basic services for migrants.
Pet'ka Laučiková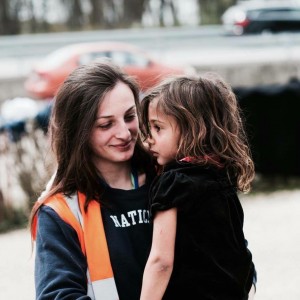 is currently finishing her second-year at the College of the Atlantic. She was born and grew up in Liptovský Mikuláš, Slovakia. After she graduated from the United World College of the Adriatic in Italy she decided to take a gap year and work with Syrian and Afghani refugees at the Serbian-Croatian borders. Later she was offered a long-term position in the refugee camp as a coordinator and translator for the Serbian police, therefore she took another gap year and moved to Serbia for some time.
She decided to come to College of the Atlantic to deepen her education and theoretical knowledge in humanitarian aid work and disaster relief work.
In New York she will look at individual countries' positions towards the current topics and problematics of migration, especially focusing on Easter European Countries and the United States. Humanitarian aid work can be more harmful than useful if not done properly and this is one of the issues Peťka is strongly interested in.
Ulrikke Engeltoft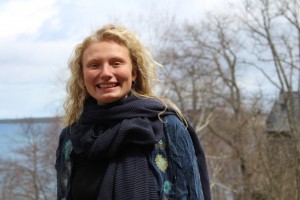 is a first year student at College of the Atlantic. She is from Copenhagen, Denmark. Before she came to College of the Atlantic, she lived two years in Norway where she attended a United World College. Over the past three years she has been engaged in different types of work with refugees and migrants through the Red Cross in both Denmark and Norway. Following and helping refugees in the process of seeking asylum and navigating the legal system, made her realize the importance of international action and support. She is especially excited to follow the development of objective 21, which addresses the importance of safe, dignified and sustainable return and reintegration when refugees and migrants are deported. This is a point of interest for her after a man she worked closely with to obtain residency in Denmark, was deported back to Afghanistan. After she followed his process it was clear to her that this is an objective that needs immense improvement and requires cooperation between countries to be fulfilled.