A two-person team will attend the 12th Session of the Open Working Group on Sustainable Development Goals, in New York City, USA.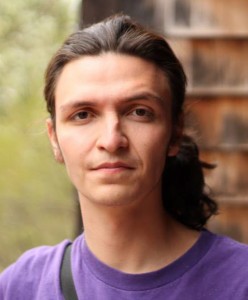 Khristian Mendez is a Davis and Drier scholar at College of the Atlantic, who is about to enter his senior year there. He's has been involved with Sustainable Development and Food Security negotiations over his time at College of the Atlantic. In practicing communications and advocacy, Khristian is able to weave together his interests and skills in a range of areas: international politics, languages, visual, anthropology and performance.
The OWG is Khristian's third intergovernmental meeting, as he took part on Rio+20 Conference on Sustainable Development, and was part of a support team on FAO's 40th Committee on World Food Security.
Roman Bina is a rising junior at College of the Atlantic from Germany and the Czech Republic. He has spent time in academia studying psychology, education and educational policy, which has brought him to the realm where all politics come together: sustainable development. He is interested in learning about the United Nations and places of engagement. The 12th Session of the OWG will be Roman's first intergovernmental meeting.