This group of COA students will be diving into the thick of it in Rio de Janeiro in June, reporting directly from the belly of the UN beast as the Conference on Sustainable Development negotiates on the "Green Economy" and "Institutional Framework for Sustainable Development." They will be analyzing the politics straight from the halls of power as well as the alternatives given by the People. What is the Future We Really Want? What will it take to get it?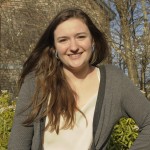 Anna Odell was born and raised in Ithaca, New York and attended the Lehman Alternative Community School. This is her first year at College of the Atlantic, and she has spent her time exploring issues of climate change, global politics, sustainable energy production and consumption, and sustainable food systems.  She attended the Rio+20 informal-informals in New York City in March, which was her first experience in international negotiation. Anna is very excited to be a part of the delegation and to engage with civil society and other youth participants in Rio. She hopes that civil society will have a strong voice in the outcome document, and that world leaders will have the political will to create a document that will create positive change. Anna plans on focusing on food sovereignty and agriculture, and looks forward to interacting with the network of active and informed youth.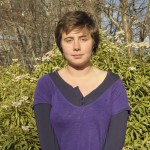 Lara Shirley, from New Zealand, is a first-year student at College of the Atlantic. She is a UWC grad from Li Po Chun. She enjoys exploring the different ideas and interpretations of the concept of 'development', especially with regard to social, economic and environmental justice. She is particularly interested in the issues of food security and sovereignty. Lara attended the mid-March informal-informals in New York, sparking her interest in the contrasting spheres of the role of civil society and the nature and language of official UN negotiations. In Rio she hopes to be made more aware of different realities, situations and perspectives.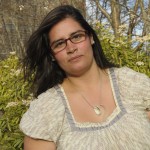 Maria Alejandra was born and raised in Colombia. Living in a conflicted country full of inequalities and disparities made her realize the urgent need for a committed change at both national and international socio-political levels. Her years spent at the United World College Costa Rica, enhanced by the learning experiences during her first year at College of the Atlantic, have generated an interest in sustainable agriculture practices. By attending Rio+20 Maria Alejandra is eager to deepen her knowledge on the current issues regarding food security and food systems, food production and modification, irrigation availability and water management. Ultimately she wants to explore and support the multiple ways of assuring that farmers' and land workers' rights are effectively guaranteed.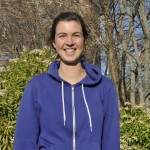 Nimisha Bastedo is from a small town called Yellowknife in northern Canada, and a 2010 graduate of Pearson United World College. Over the past two summers, she has worked as an environmental educator with Ecology North, a local NGO.  Her first year at College of the Atlantic had broadened her perspective on how local efforts like education tie into international policy and how environmental issues are intertwined with economic and social realities. She is eager to experience how citizens from around the world will come together at Rio+20. She hopes that their voices will be heard and that real commitment will be made towards sustainable and equitable development in which the basic rights of people and the planet itself are no longer negotiable.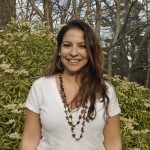 Mariana Calderon is from Sacramento, California. This is her third year at College of the Atlantic, where she has been focusing her studies on the connections between the formal biological sciences and the convoluted world of environmental policy as they relate to biodiversity conservation. Mariana attended COP 16 in Cancun for the UNFCCC, and also attended the 2012 March Informal-Informal meetings in preparation for the UNCSD. Along with these preparations, Mariana has also been studying for participation in future international meetings in 2012-2013, in particular those for the Convention on Biological Diversity and CITES. As part of her Senior Project at COA, Mariana will be using her experiences at these international meetings to study the role of civil society in international environmental governance. Of particular interest and relevance is the question of where and how NGO, scientist, and youth participation can be increased, and how this could lead to improved efficacy in international environmental regimes.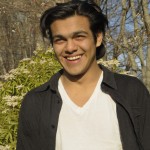 Adrian Fernandez Jauregui was born in Sucre, Bolivia, although he has lived most of his life between the city (Cochabamba) and the countryside (Samaipata).  Adrian went to Pearson United World College in Canada, graduating 2011. He is now a Davis scholar at College of the Atlantic. Adrian's academic interests gravitate around economic development and international politics. Some topics of interest include the power imbalance in the international arena and the developed Vs developing countries dichotomy, the importance of water for development and poverty eradication, and how connected is with all the major thematic issues to be discussed in the UNCSD, and the idea of economic development without economic growth. In Rio, Adrian be following the negotiations about water and green economy, but he's also interested to learn more about the people's summit as an alternative forum.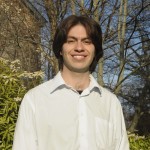 Juan Olmeda is a fourth-year student at College of the Atlantic, from Mexico. He is mostly interested in  sustainable agriculture, agroforestry, rural development, and food production in semiarid areas. Juan wants to see how civil society can have an impact on food and agricultural negotiations during the conference.  After participating in  several meetings organized by farmers organizations he wants to participate in the UNCSD and  listen to the different points of views about agroecology and food sovereignty, both  in the formal negotiations and in the grassroots meetings of the People's Space.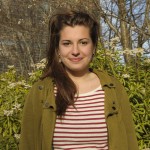 Ana Puhač is a second-year student from Croatia. Prior to College of the Atlantic, she studied at the United World College in Mostar, Bosnia and Herzegovina. Through leading an environmental student group and engaging in social services with the multiethnic, war-afflicted local community, Ana deepened her interest in environmental and community planning. At COA, she is focusing on a cross-disciplinary exploration between physical sciences (land-use, architecture, design, physics) and socio-political sciences in order to gain a holistic view on how to more fully and intelligently design human environments. Thematic issues of her particular interest within sustainable development politics are cities and urban areas, which inspired Ana to engage in attending 2012 March UN Informal-Informal meetings in preparation for Rio+20, and to work with a youth task-force on a submission for the negotiating document that deals with the topic of Sustainable Cities. While watching the future of her generation being juggled at the Rio+20, she hopes to collaborate with civil society movements on local governance, cities, land use and natural resource management, so she can gain better understanding of her position as a part of youth, and find at which scale she can act most effectively.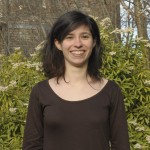 Clara de Iturbe was born and grew up in Asuncion, Paraguay. She has been interested in politics from a young age, an interest she deepened during her high school years. During her studies in the United World College of Costa Rica she became more concerned about sustainability issues and the interconnections between what we regard as the pillars of sustainable development. She is interested in human rights, food security and sovereignty, land degradation, and economic equity, and strongly believes that the inclusion of multiple stakeholders in the negotiating process is vital for a successful outcome. She attended the March 2012 informal-informal negotiations in New York where she focused on food security and food sovereignty issues. She also observed the existing power dynamics inside and outside the negotiation room. At the Rio summit she will continue to follow those power dynamics between countries, political groups and civil society. She is also excited to find out what the demands and expectations of civil society are, and to see how those are reflected in the negotiations.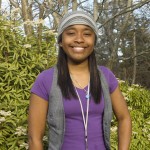 Anyuri Massiel Betegón Arrocha was born in Colón, a province in the Isthmus of Panama. Her work as a volunteer in the Girl Guides (since she was 6 years old) has shaped the way she sees poverty, food systems,  water and the environment. She is passionate about marine science and conservation. Anyuri participated in El foro centroamericano de jóvenes unidos por el agua (Central American Forum of Youth united for water) in 2007, the year in which her volunteer  work on a local scale developed to be more about trying to help in the achievement of the Millennium Development Goals, especially the 1st, 6th and 7th goals. The Rio+20 conference, for Anyuri, provides another lense through which one can see this complex system of environmental governance; a system that involves risks and hopes, politics, people, and the environment. She hopes to be able to impart and acquire knowledge from her teammates, and also to  translate what is going to happen in Rio+ 20 summit to people in Panama who really need to know that there is importance in what is being discussed at the international level that will affect how things will look  in the future.
Khristian Mendez has an eclectic list of interests that he wishes to incorporate into his role inside the delegation: media studies, graphic design, food systems, theatre, languages and anthropology. He grew up in Guatemala, one of the most unequal countries in the world, and his upbringing there set a strong awareness of social inequality in his mind. He went to Mahindra United World College of India, in rural Maharashtra. The exposure to such a diverse society and the replicated problems that he saw between India and his home made him take a closer look at the concept of "development", which is something he strongly pushes people to reconsider. Graphics, logistics and language are practical things Khristian helps out with in the preparation for Rio. Khristian is interested in taking a close look at what's happening in relation to civil society and food systems. He also wants to focus on how the events at Rio+20 are communicated in different sources of news around the world, because he believes that is where the gap between politics and people starts.  Rio+20 will be Khristian's first international conference, and he has set plans in motion to attend the 38th meeting of the Committee on World Food Security later this year.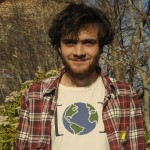 Nathan Thanki is from Belfast, Northern Ireland. Experiences of living there, as well as in Sudan, Bangladesh, the Solomon Islands and at Pearson United World College have had deep impacts in shaping his worldview. Now a second year student at College of the Atlantic, Nathan is currently involved in taking Earth in Brackets through COA's sustainable venture "Hatchery." He has a healthy range of interests and has taken classes in renewable energy, philosophy, writing, graphic design, economics, as well as environmental politics and diplomacy. Nathan has been to UN meetings under the Commission for Sustainable Development, the Convention on Biological Diversity and the Framework Convention on Climate Change, and wants to build on those experiences at Rio. He is particularly interested in examining how the Conventions do and don't work together, and how civil society – the people – can organize effectively to use existing structures to fight for a just future. Nathan hopes to see more consideration given to rights in Rio – rights inherent to both humans and non-humans.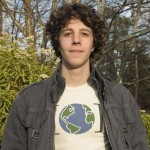 Julian Velez is a first year at College of the Atlantic. He was a member of the delegation for COP17 of the UNFCCC in Durban South Africa and for informal-informal Rio+20 meetings in New York. He wants to challenge the way the green economy is presented at Rio+20 and he is very passionate about food sovereignty. As a Colombian-Mexican, he has an interest in making connections with Latin American civil society. Julian wants to emphasize the importance of a strong youth voice in negotiations. He sees a unified, radical civil society as critical to achieving a profound impact in Rio.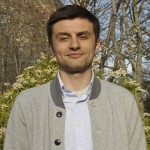 Bogdan Zymka was born in the Ukraine but lives in Philadelphia, Pennsylvania. This is his first year at College of the Atlantic. His interests include global politics, transitioning economies, and sustainable food systems. He is interested in the role that developing countries will play in the social, economic, and environmental landscape after the conference. He hopes that the Rio process will adopt sustainability as the most important end goal and come up with mechanisms for an equitable transition into the implementation of sustainable development in the context of poverty eradication. He hopes to get to know other youth involved in the Rio process and learn about navigating the UN.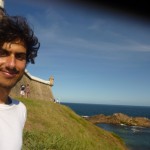 Jivan Sobrinho-Wheeler is a second year student at College of the Atlantic from Pennsylvania. In preparation for Rio+20, he has been in Brazil since the beginning of the year trying to understand sustainable development from the ground up by talking with NGOs in Santarem, conducting interviews about the Belo Monte dam, and working on farms and alongside clam and oyster harvesters.  He is excited to take these experiences to the international summit and to bring the summit to the people through prose and hopes to better understand how to engage the ordinary person with the convoluted politicking of UN conferences.  Jivan attended CSD-19 in New York last year where he focused on sustainable consumption and production.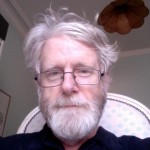 Gray Cox is a professor of  philosophy, social theory and peace studies at College of the Atlantic where he also directs study abroad programs in Mexico and France. His  books include The Ways of Peace: A Philosophy Of Peace As Action; his papers include:  "The New Entrepreneurial Ethics" and "Meeting God Halfway: A Quaker Witness on Economic Justice and Ecological Concern".  He recently completed an NSF funded project in sustainability studies dealing with: "Modern Consumer Families and Self-Reliant, Maine Yankees:  Two Cultures of Residential Heating." His current research focuses on theories of social change and the analysis of ethical agency and moral responsibility in ecological communities, persons, corporations, and artificial intelligences.  He is a founding member of the Quaker Institute for the Future and a singer-songwriter whose music is available at www.coa.edu/gcox.  As a philosopher who does critical participatory social research – and as a musician — he hopes in Rio to work for a shift beyond the framework of "sustainable development" and beyond the "development" paradigm in general. He hopes to share in learning how individuals, different cultural communities, nation states and the global community can shift from variations on modern consumer cultures committed to material growth to variations on self-reliant cultures committed to actually  reducing the human footprint on the planet. On the one hand, he is especially interested in the cultures of energy consumption and, most particularly, home heating, as test cases for this. On the other hand, he is especially interested in the redesign of corporations and other community organizations that motivate and structure cultures of consumption – and is interested in transforming them from instruments producing, in IBM's phrase, a "Smarter Planet" into ethical agents in a "Wiser Earth".