In March 28th-29th a group of four Earth in Brackets members attended the UN High Level meeting on Climate, Sustainable Development and Youth Climate Forum in New York as constituents of YOUNGO. They advocated amongst other youth for the climate sustainability goals, equitable and just paths forward, and important topics that intersect with the climate crisis. Learn more about the delegation below:
Ania Wright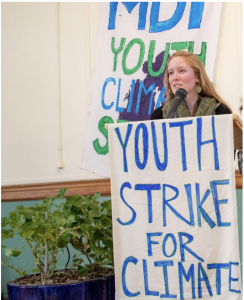 grew up in Maine, and is now in her third year at College of the Atlantic where she is focusing on international law and food systems. She has been involved with Earth in Brackets for two years, and recently attended COP 24 in Katowice where she worked with Greta Thunberg and followed the global stocktake. She is excited to bring her experience to the high level panel meeting!
Cali Martinez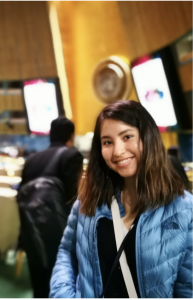 grew up in San Antonio Texas, and is in her first year at College of the Atlantic and is focusing in architecture and community planning. This is her first year with Earth In Brackets and is really excited to learn more about how UN systems work at the UN High Level Meeting in New York.
Isidora L. Muñoz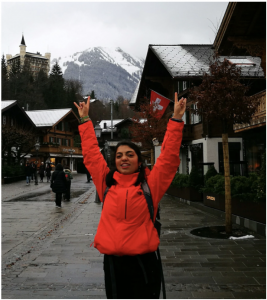 was born south, in Chile, but grew up in Spain, later on she moved to China to do her last years of high school, where she discovered her passion in climate change justice as she was the environmental ambassador of her school. At COA she is a first year and is thrilled to learn more about the synergies between indigenous communities and climate change.