A team of 12 COA students return to the ring in Doha, Qatar, for the 18th COP to the UNFCCC. As the multiple economic, social and ecological crisis converge with disastrous results, these students will witness, and seek to affect, the political jostling behind inaction. They advocate for climate justice: ambition and equity.
—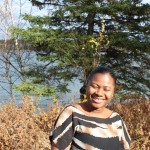 Angeline Annesteus was raised in Haiti and attended the United World College Simon Bolivar, Venezuela. As a Davis scholar at College of the Atlantic, Angeline has developed particular interests in the intersections between climate change, politics, migration, and economics. Cop-18 is Angeline's second UNFCCC meeting, though, she attended several other meetings–including the UN Conference on Arms Trade (ATT) in New York, the Powershift Conference in Washington.DC, and the Camden Conference in Maine. As for the UNFCCC meeting in Qatar, Angeline  hopes to see real changes and outcomes toward concrete actions in the fight against climate change. She also hopes to see the full engagement of civil society in the negotiations and help their voice be heard.  Angeline's overall goals are to gain a solid background of the political landscape of the negotiations, lobby the Haitian delegation, and gain a better understanding of the UN forum.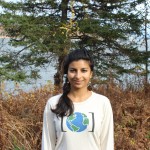 Anjali Appadurai: Indo-Canadian with a piece of her in the desert of the American southwest, Anjali is entering her final year as a Davis scholar at COA. During her time there she has focused on development economics, globalisation and law, with a strong focus on international environmental politics. At this, her third UNFCCC negotiations, she will be topically focusing on technology transfer and climate finance, but will also be diving into questions of ideology, media narratives and political messaging. She hopes to understand better how to construct positive narratives through the power of words, and how these narratives may be used as a powerful tool for change. To this end, Anjali will be working intensely with media, not only to help shape Earth in Brackets' media presence but also to liaise with other media bodies and learn from their strategies. She is also excited to be sharing once again in the incredible energy and positivity of the other youth, and hopes to have greater unity in the youth voice this year.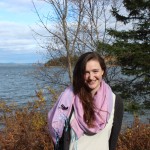 Anna Odell was born and raised in Ithaca, New York and attended the Lehman Alternative Community School. This is her second year studying at College of the Atlantic, and she has spent her time exploring issues of climate change, global politics, sustainable food systems, and international environmental law. Her previous experience with international negotiations have been with the Commission on Sustainable development. She attended the United Nations Conference on Sustainable Development in Rio last June. Anna is excited to be a part of the delegation and Doha will be her first interaction with the UNFCCC. Anna plans to follow issues of food sovereignty and agriculture in relation to climate change, and looks forward to interacting with the network of active and informed youth.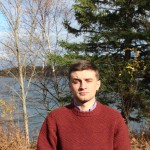 Bogdan Zymka was born in Ukraine but now lives in Philadelphia. This is his second year at College of the Atlantic. Bogdan is pursuing international environmental politics, recently focusing on finance and sustainable development. He attended the informal-informals to Rio+20 as well as the Rio+20 summit in Brazil. This is his first UNFCCC COP and he hopes to focus on finance and sustainable development principles throughout the meeting in Doha. He hopes to, along with other youth, inject a sense of productive urgency into policies and collaborate with other youth to bring a sense of idealism and ambition back into the climate talks.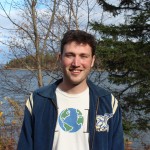 Graham Reeder is from Vancouver, British Columbia, Canada. This is Graham's fourth UN climate change meeting; he attended COP 16 in Cancun, COP 17 in Durban, and SB 36 in Bonn this past spring. Having focused his studies at COA on environmental politics and the anthropology of policy with a particular interest in migrants and public health, he is excited to continue his work covering the adaptation negotiations in Doha. He is particularly excited to engage in what will become of the work programme on Loss and Damage that was mandated to make its recommendations at COP 18. He will continue his work with other youth, particularly from the global south, to forge partnerships and collaborations between grassroots climate justice movements around the world.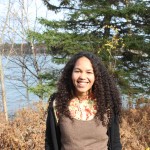 Jane Nurse is a Davis scholar senior of German Grenadian origin. This is Jane's fifth UNFCCC meeting, having attended COP 15 in Copenhagen, the 2010 UNFCCC Intersessional Meeting in Bonn, the COP 16 in Cancun, and the 2012 Intersessionals in Bonn. Over the past three years she has developed a keen academic as well as personal interest in marine and environmental policy, international relations, ecological economics, and gender studies. In the past, Jane has worked for TckTckTck, volunteered with ActionAid, and most recently assisted on the Campaign of Access to Sustainable Energy for the Poor with Friends of the Earth, UK. Due to her Caribbean background, Jane is also enthusiastically involved with the Alliance of Small Island States (AOSIS) and has been following adaptation and finance issues in the past. At this year's COP 18 Jane will lend some (wo)man power to the Grenadian Delegation in navigating the rocky waters of the negotiations' push for some tough work to get done!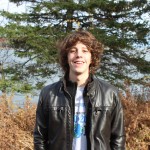 Julian Velez has his roots firmly in Mexico and Colombia. He is a second year at College of the Atlantic and was a member of the delegations to COP17, preperatory meetings for Rio+20, as well as the Rio+20 Conference on Sustainable Development itself. Now he returns to the climate regime with a more clear understanding that the climate negotiations are one of the key frontlines that need pressure to further justice and equity in the global environmental agenda. He sees youth unity as fundamental to put the voice of civil society in the frame of justice and ambition. He really wants meet and work with more youth, especially from the South. He wants to learn more about IPRs and Trade and follow related tracks as well as the Adaptation talks. Additionally, he is keen to connect the climate circus with work on food sovereignty in the indigenous and peasant communities of Latin America, in an attempt to bring this world of politics to a more human level.
Katie O'Brien was born in London, Ontario, Canada but grew up in Ann Arbor, Michigan and Katy, Texas. This will be her second COP, but her first going with Earth in Brackets. She went to COP17 in Durban with the Sierra Student Coalition. Katie is a second year focusing on fisheries, gender and development, and some other things at College of the Atlantic. She is excited to focus her following of the UNFCCC in Doha and to continue her attempt at understanding international politics. She is also looking forward to collaborating with other youth from around the world to promote equity and justice.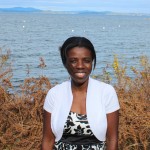 Lurette Paulime  is from Fort Jacques (Calebasse), a tourist area in the west part of Haiti. After high school, she went to Venezuela where she attended Simon Bolivar United World College. She is a current student at College of the Atlantic and will be in her fourth year next term. During her time at COA, she has been focusing her studies on international relations and environmental politics. She has taken classes related to global issues such as International Human Rights, Gender, Climate Justice, and Environmental Politics. She is very passionate about humanitarian and political issues. In 2010, she attended the UNFCCC (COP 16) and followed meetings on adaptation plans, mitigation, agriculture, and legal form. This year, she also attended the Camden Conference. In Qatar, she is eager to be involved in the international youth climate movement. She is excited to see the impact of civil society and the youth movement at the international negotiations. She is looking forward to working with the Haitian delegation and expanding her knowledge on the topic of adaptation plans.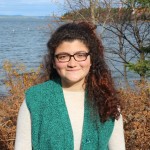 Nada Zidan was born and raised in Cairo, Egypt. As a second year Davis scholar at COA, Nada has focused her studies on global politics, governance, law, and international diplomacy in relation to food security and land. COP18 is Nada's first UNFCCC meeting, and she hopes to become fully aware of the actual roadblocks holding up progress in fighting climate change, with a hope to move past them. She trusts that this experience will help her develop her understanding of the impact climate change has on agricultural production, natural resources and food security. Nada looks forward to meeting other youth from different parts of the world that are as excited and passionate about creating positive change, even if it is a slow and difficult process.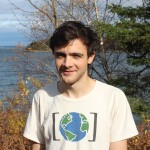 Nathan Thanki is a third year student from Belfast, Northern Ireland, but has lived in Sudan, British Columbia and the Solomon Islands. As a Davis scholar at COA, he has focused on environmental politics, taking classes in climate justice, ecological economics, international environmental diplomacy and law. He has also attended various meetings under the Commission on Sustainable Development and the Convention on Biological Diversity, as well as UNFCCC COP17 in Durban and the Rio+20 Earth Summit. Although trying to keep the big picture in mind, Nathan is particularly interested in finance for adaptation and the work programme for loss and damage. As a believer in the power of writing, Nathan hopes to use and further develop skills in journalistic writing, making the complex issues and dynamics of the multilateral climate circus a bit more understandable for readers. He is generally interested in and inspired by progressive social movements, especially those with a distinct youth element.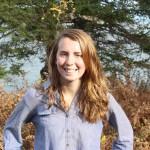 Trudi Zundel is from Sudbury, Ontario, Canada. She has focused her studies at COA thus far on international environmental politics, particularly in regards to agriculture. COP18 is her second UNFCCC meeting, but during her time at COA she has also attended meetings at the Convention on Biological Diversity and the Commission on Sustainable Development.  A firm believer in the importance of connecting these complex, removed global political processes with their effects at the local level, Trudi has also taken classes in sustainable agriculture and will synthesize these two tracks of study in her senior project about agricultural adaptation to climate change. At COP18 she is looking forward to furthering her knowledge on that topic, and, like many of her teammates, is looking forward to working with youth and other NGOs in the bigger-picture fight for climate justice, equity, and ambition.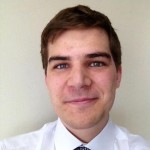 Oliver Bruce studied at College of the Atlantic from 2006 till 2010 concentrating on politics and business. He was an Earth in Brackets delegate to COP15 in Copenhagen, where he rose to Twitter fame after tweeting about free food. After graduating, he travelled to India and then returned home to his home country of New Zealand, where he worked for a consulting firm on economic development and environmental management projects. He has since relocated to Doha, Qatar, where he works in international business development and is a Technology, Innovation and Entrepreneurship Fellow at the Qatar Science and Technology Park.