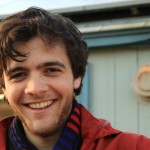 Nathan Thanki – Nathan is from Belfast, Northern Ireland, but has lived in Sudan and British Columbia. As a Davis scholar at COA, he has focused on environmental politics and has attended meetings under the Commission on Sustainable Development and the Convention on Biological Diversity. Nathan is particularly interested in climate finance, and so will be focusing his attention on the talks around the Green Climate Fund, as well as the Least Developed Country Fund and Adaptation Fund. He hopes Parties can agree to a fully operationalise the new fund, with full legal personality and a representative Board, to provide adequate money for adaptation, mitigation AND capacity building and tech transfer. He is excited to work with other youth on bringing lay people's voices to the UN arena.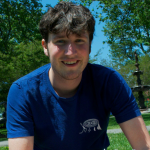 Graham Reeder – Graham is from Vancouver, British Columbia, Canada. This is Graham's second COP, he attended COP 16 in Cancun and a meeting under the Convention on Biological Diversity in Montreal. Having focused his studies at COA on the politics of population and reproductive health, he is excited to continue his work with those addressing gender issues and sexual and reproductive health rights in Durban, he has more recently developed an interest in climate induced migration and the debate over figuring out how to help those who have been driven from home by the climate change already taking place. He will be focusing most of his attention on the negotiations around designing the National Adaptation Plans, the formation of the Adaptation Committee, approaches to address Loss and Damage caused by climate change, and capacity building. He is excited to work with both other youth and the gender caucus to strengthen ties between these two vital groups in civil society and to make their voices heard.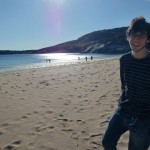 Joe Perullo – Joe is from Boston, Massachusetts.  His interests are broad but his studies have been focused mostly around ecological economics and international political economy.  Joe has attended some small scale international conferences but COP 17 will be his first UN recognized one.  There, he hopes to to explore his interests as they relate to climate change and learn how to help his and other delegations become more than simply observers.  Passionate about economic injustices and "playing the system," Joe will closely follow talks about the Clean Development Mechanism and other instruments of carbon markets.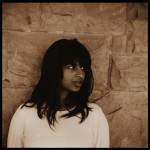 Anjali Appadurai – Anjali is from British Columbia, Canada. She became interested in global social and environmental issues through the Canadian Red Cross, then went on to attend the UWC-USA and become a Davis scholar at COA. Her focus at COA has been on development economics and global politics. While at COA she became interested in climate-related issues, especially those of technology transfer and intellectual property rights in the context of the climate regime. Her academic trajectory as well as her experience at the UN Commission on Sustainable Development and at COP16 in Cancun have prepared her to engage at multiple levels in this year's COP in Durban.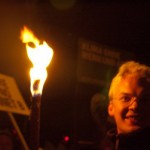 Samuli Sinisalo – Samuli was born and raised in Tampere Finland. He has been involved with the UNFCCC and climate negotiations since early 2009, and participated in COP-15 in Copenhagen as well as the intersessionals in Bonn. Besides climate poitics, Samuli is interested in politics in general, and worked in the Parliament of Finland as an assisstant to the Speaker of the Parliament, Eero Heinäluoma. In Durban, Samuli plans to engage with the International Youth Climate Movement and work for improving the youth participation in the negotiations.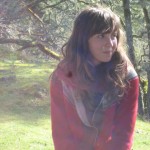 Trudi Zundel – Trudi is a UWC Scholar at College of the Atlantic, from Ontario, Canada. At COA she has focused on international food and agricultural politics, specifically within the realm of environmental policy. Over the past year, she has attended meetings at the Commission on Sustainable Development in NYC and the Convention on Biological Diversity in Montreal, QC. In Durban, in addition to working on various issues with other youth and NGOs, she plans to focus her efforts on understanding how the climate regime affects agriculture and small-scale farmers in the developing countries most affected by climate change.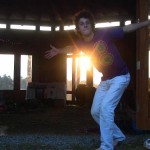 Julian Velez – Julian was born in the USA, but has Colombian blood and a Mexican heart. He is interested in global politics generally, and is especially interested in working with Latin American Youth to add to the global South civil society voice at the UNFCCC.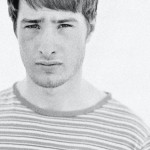 Devin Altobello – Devin is from Peterborough, New Hampshire. His academic concentration at College of the Atlantic has involved developing proficiency in visual story telling and honing skills in crafting visual rhetoric. Devin believes that images are a powerful universal language that can bestow a voice to the powerless, carry the words of the powerful, or simply convey a story. It is in this nature that he strives to inspire understanding of the world through multi-media photojournalism. Using videography as a tool to represent what happens "on the ground" in Durban he hopes to translate what he interprets into a palatable language for a broad audience to consider. Devin has come to appreciate the level of discourse that occurs at negotiations such as UNFCCC. He also recognizes the valuable work his peers are doing to assist NGOs within the structure of the convention. He is eager to tell the story of their commitment to problem solving on a global scale through their engagement at COP 17.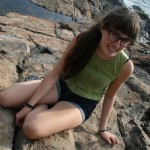 Katie O'Brien – Katie is a Canadian who grew up mostly in Ann Arbor, MI. She has been interested in the global politics of climate change since she joined Model UN in high school. She now is on the Sierra Student Coalition's delegation's media team and is hoping to help make youth involvement on the international level visible. Katie is excited to work between the COA delegation and the SSC. She hopes that the youth will have a strong voice in the results of Durban.