PRESS RELEASE For Immediate Release, 26 September 2013
Contact: Alex Rafalowicz, alex.rafalowicz@gmail.com, skype: alexrafalowicz, tel. +57 318 343 9284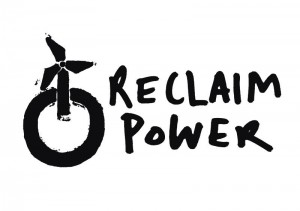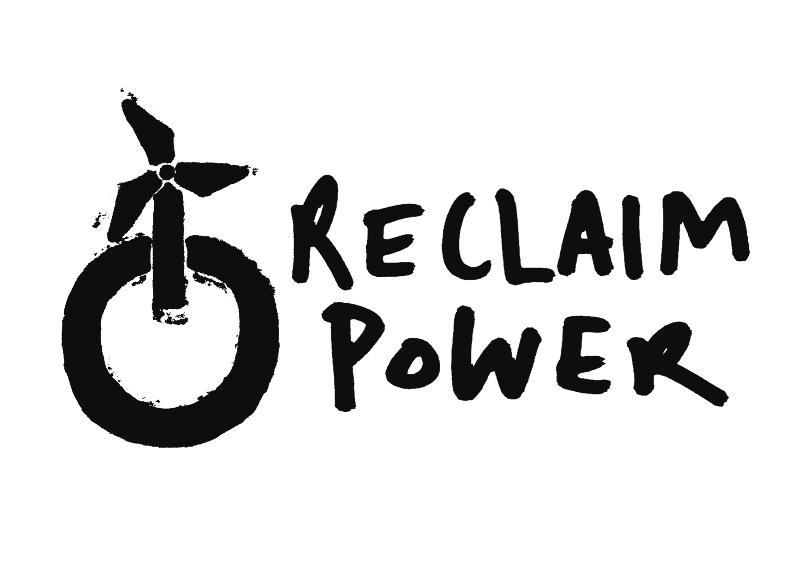 TODAY – With the release of the Intergovernmental Panel on Climate Change's latest report that confirms climate change caused by human emissions is not only happening but accelerating, with devastating consequences for both people and the planet, a global alliance of movements, activists and NGOs united to announce that the energy transformation begins right now.
The alliance, stretching from grassroots organisations, national and international networks, and large NGOs on every continent declared that across October and early November they would "Reclaim Power" with a "Global Month of Action on Energy."
Protests against dirty energy companies in South Africa and Bangladesh coinciding with the release of the report, demonstrate growing public outrage at failed, dirty and harmful energy systems, particularly in light of the latest climate science.
groundWork/FOE South Africa, Earthlife Africa Jhb, and Greenpeace Africa will be protesting outside the offices of South Africa's biggest polluting power generator Eskom; against their decision to build another mega coal plant.
Whilst a 400km march of thousands of people coordinated by NCBD that started on Tuesday, in Bangladesh, is protesting against the construction of a new coal-fired power plant that threatens to destroy the world's largest mangrove forest.
"All around the world people are rallying to respond to the climate emergency. We are harnessing our knowledge, our vision, our will, our compassion, and our solidarity – to fight climate change and its causes, and to build solutions that work for people and don't destroy the planet," the Reclaim Power call to action says.
"The energy sector is the largest and fastest growing contributor to climate change globally — 35% of all human GHG emissions come from this sector," the call says.
"Yet there are more than 1.3 billion people with no access to electricity, and many more with barely enough. It is a great injustice that current energy systems are bringing grave harm to people and the planet," it says.
Some of the international organisations issuing the call and that have committed to taking action over the month include:
* 350.org
* Jubilee South Asia Pacific Movement on Debt and Development
* The Central American Climate Justice Campaign
* Friends of the Earth Europe and International
* Food and Water Watch
* Global Alliance for Incinerator Alternatives (GAIA)
* Global Frackdown
* Global Campaign to Demand Climate Justice
* Greenpeace International
* International Rivers
* La Via Campesina
* LDC Watch
* No REDD in Africa
* Oil Change International
* Pan African Climate Justice Alliance
* Push Europe
* South Asia Alliance for Poverty Eradication
* Social Movements for an Alternative Asia
The month will see international days focused on dangerous and harmful energy sources as well as promoting the community renewable energy solutions needed.
Focused days include:
October 11: IMF and World Bank – Actions calling for a stop to public subsidies for dirty energy companies
October 12 and November 9: Days of Actions Against Megadams and Harmful Hydroprojects
October 16: World Food Day: Day of Actions against Agrofuels
October 19: Global Frackdown Day: Day of Actions against Fracking
October 22: Day of Action Against Coal
October 27 to November 1: Fossil Free Europe Tour
November 8: Global Day of Action Against Waste Incineration and for Zero Waste Alternatives.
November 10: Day of Action vs Oil (Anniversary of the death of Ken Saro Wiwa (Nigerian writer, environmental activist)
November 6 and November 11: Day of Action for People/Community Energy Alternatives
"In various part of the world, people are proving that these alternative energy systems are possible and feasible, defending their right to build these systems, and giving us hope for our future," the call concludes.
###
More information about the month and its partners and participants can be found at: www.reclaimpower.net
Interviews, profiles, opinion pieces and other materials related to the Month, and its days of actions are available – please contact: alex.rafalowicz@gmail.com, skype: alexrafalowicz, tel. +57 318 343 9284