This morning civil society from across the globe welcomed party negotiators to the COP23 venue with Reclaim Power's demands that urge governments to start taking action to limit warming to 1.5˚C without destroying the livelihoods of those we are trying to protect.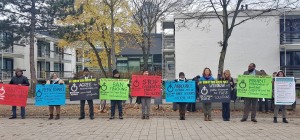 Reclaim Power has eight demands for governments to achieve within the year. It is time for greed to stop dictating the way governments talk about lives and  start taking action towards a just energy transition.  Reclaim Power has wonderfully illustrated the steps that must be taken to make this transformation become a reality through their demands.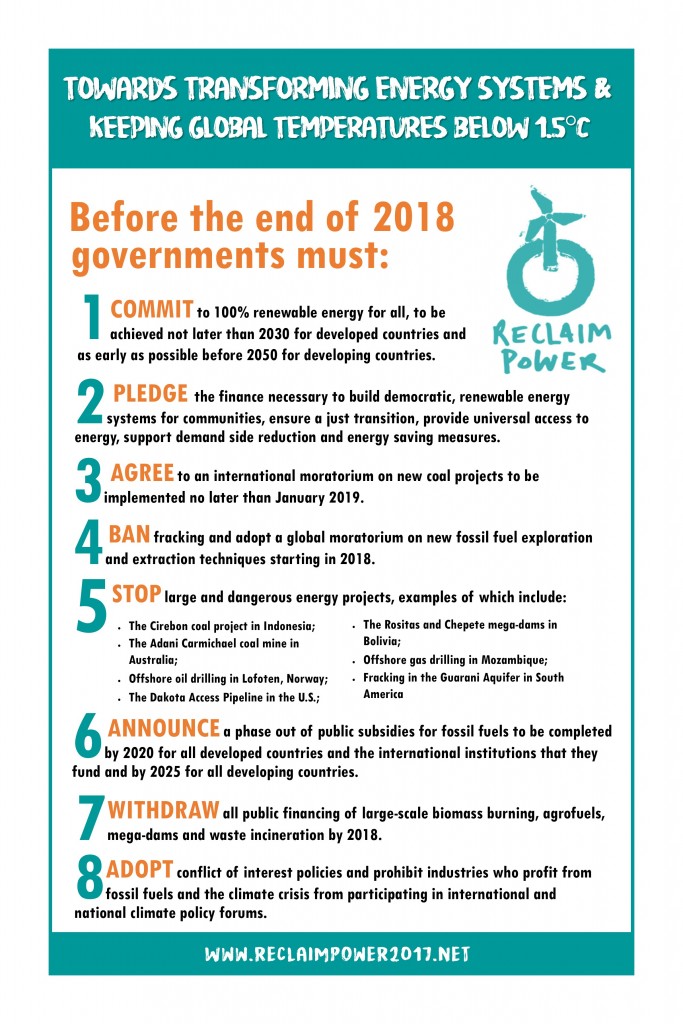 The anti-capitalist puppets, (which have been lumbering around the streets of Bonn) even joined us this morning to help spread the Reclaim Power demands as we pleaded for climate justice and watched pink party badges shuffle into the venue…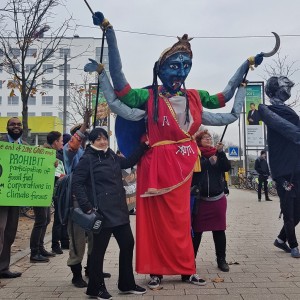 Check 'em out and spread them wide and far. We need urgent climate action, Now.