Written by Thule van den Dam, Aura Silva Martinez, and Rachael Goldberg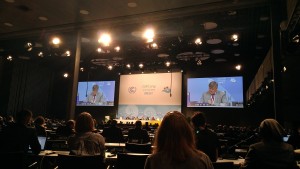 COP23 (Fiji) in Bonn officially started today and we are caught between a rock and a hard place. The Paris Agreement is a watery, empty promise, and a Polish presidency for COP24 is promising to be as dark as the 'Coal Summit' that will be hosted at the same time. To hold developed countries accountable to anything, however, this watery, empty promise needs implementation and clarity, never straying from the principles of the convention — common but differentiated responsibility. We need these footholds established this year: we ran out of time long ago.
So, what are the struggles up ahead in the next two weeks and beyond?!